Have a dinosaur obsessed friend for which you need to buy a present? Perhaps you've come across the many childish-looking mugs and T-shirts with big and bold "ROAR" or "DINO" writing on them but you prefer something more tasteful. If so, you've come to the right place!
We found some interesting and unique dinosaur-themed gift ideas and would love to share them with you. Best of all, all of these gifts are under $50! No need to break the bank to get something special that your recipient will cherish for years to come.
Unique Dinosaur Presents Under $50
I have a confession to make. I absolutely hate buying presents. It's not that I don't like giving gifts and making someone else happy. And no, it usually isn't because of money either. Mostly, it's because I just don't know what to get! I could spend hours and hours browing Amazon, Ebay, Etsy, and many other online stores to get ideas… but still end up feeling deflated at the end not knowing what to get.
However, there is one type of presents I do know very well. Dinosaur-themed ones! From my experience running Dinosaur Heroes, I've gained a lot of knowledge about what's out there for dinosaur fans worldwide, for both children and adults. That's why I've written this gift buying guide, to hopefully help you find interesting and unique gifts you can get for a dinosaur fan.
Buying for a child?
Don't forget to check out our Dinosaur Presents for Kids Under $30 Gift Guide instead!
Dinosaur Fossils Set
Genuine specimens for a budding fossils collector. This is a unique opportunity to collect a set of 12 specimens, including bone fractions, dinosaur eggshells, coral, fish vertebra.

All of the specimens are labelled and they come in a display box.
As you can imagine, each item sold is unique and will therefore be different from the images shown. Do follow the instructions provided on the site to ensure you get exactly what you are expecting!
Available here
Real Dinosaur Tooth Fossil
This is guaranteed to be an absolute gem for any dinosaur fossils collector. This is a rare opportunity to own a real piece of a Spinosaurus, also known as a Spine Lizard because of the spine-like sail that runs along the back of the dinosaur.
As you can imagine, each item sold is unique and will therefore be different from the images shown. Do follow the instructions provided on the site to ensure you get exactly what you are expecting!
Available here
Dinosaur Fossil Space Art Clock
A beautiful asteroid and a fossil-themed wall clock that complements any room with a pop of color. Carefully made with a bamboo frame, clear plexiglass lens, and metal hands. Customizable frame colors to fit into your theme.
Available here
A visit to a dinosaur park or museum
Many cities in the world have dinosaur attractions that will delight dinosaur fans of all ages. Most theme parks will be above budget, but there are plenty of parks, exhibitions and museums that would fall under $50, such as:
The American Museum of National History in New York
The Field Museum in Chicago
The National Dinosaur Museum in Canberra, Australia
The National History Museum in London, UK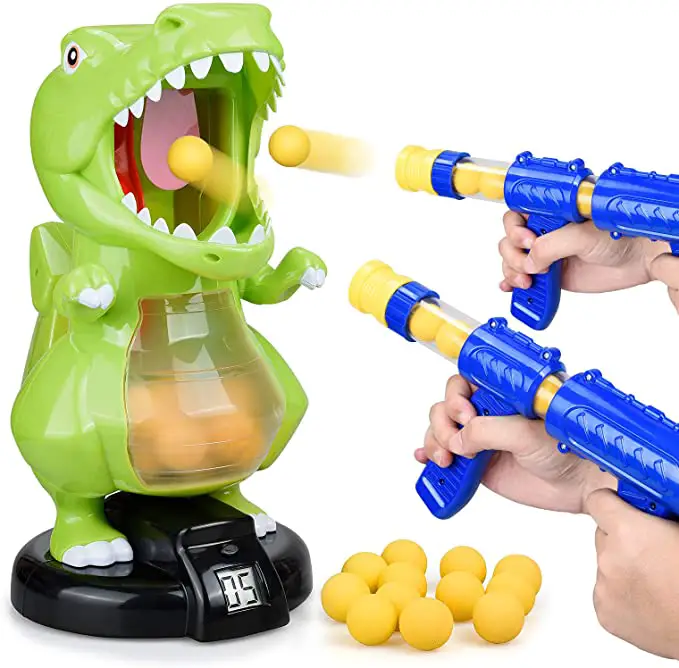 Dinosaur Target Practice Game
A fun arcade-style shooting game for the whole family or a group of friends. Players take turns to shoot foam balls into the mouth of a dinosaur using an air gun.
Scores are displayed at the bottom of the dinosaur on an LCD screen. For added effect, the dinosaur will make a sound every time you score. The highest scorer wins.
Available here
Dinosaur Light Projector
This round LED projector creates fun and colorful dinosaurs, paws and plants, and egg shapes all around the walls of a room in a 360 motion.
Great for when you want to instantly create a fun, party atmosphere in a room, especially for teenagers and kids. The unit itself is pretty compact but don't let it fool you, the light is strong enough to fill the whole room.
Buy yours here
Looking for more dinosaur night light options? Here are more soothing dinosaur night light ideas.
Personalized Dinosaur Necklace
A handmade necklace with an adorable dinosaur charm engraved with your own name? Yes, please. They can even make custom designs if you wish. This makes a perfect gift for girls, or for a wonderful mommy dinosaur.
Many by Ivy By Design.
Available here
Dinosaur Sweater by LakeHouse Design Art
A minimalist hoodie in natural beige color for an urban-chic style. This hooded sweater has a simple yet adorable dinosaur design on the chest, a perfect outfit option for someone who doesn't want a typical neon green dinosaur merchandise.
Available here
Dinosaur Chess Set
Ever considered playing chess with dinosaur pieces? Now you can! Instead of moving a pawn piece, you'd be moving a Pteranodon! This full-sized chess board is an officially licensed product of Jurassic World and comes with a nice hardboard box which is great as a gift to a dinosaur fan.
Available here
Happy Little Dinosaurs Board Game
There is nothing quite like playing board games with family and friends. It induces laughter, strengthens relationships and is even shown to improve the immune system and lower blood pressure!

In this 2-4 player game, you'd try to dodge the many physical and emotional disasters coming your way – you might fall into hot lava pits, get attached by squirrels, or get ghosted on a dino date! The last one standing wins. Suitable for 8+.
Buy yours here
Dinosaur Tea Infuser
This easy-to-use tea infuser is a tasteful gift for those who like the finer things in life. It's even got a name – Baby Nessie! Pop some loose leaf tea into the body of Baby Nessie, and steep her in a cup of hot water to brew.
Come to think of it, the whole OTORO collection of kitchenware looks adorable. They also have a one-eyed monster spaghetti strainer, a bat bottle opener and a crab spoon holder. You can view their collection here.
Available here
Dinosaur Throw Blanket
Nothing can be better than snuggling under a cosy throw on a cold day. Large, warm and fluffy, this microfibre blanket is a fantastic addition to a dino fan's living or bedroom. It's fun and adds lots of vibrant colors to the space.
Although it is not the thickest blanket, it is still a great value for money gift.
Available here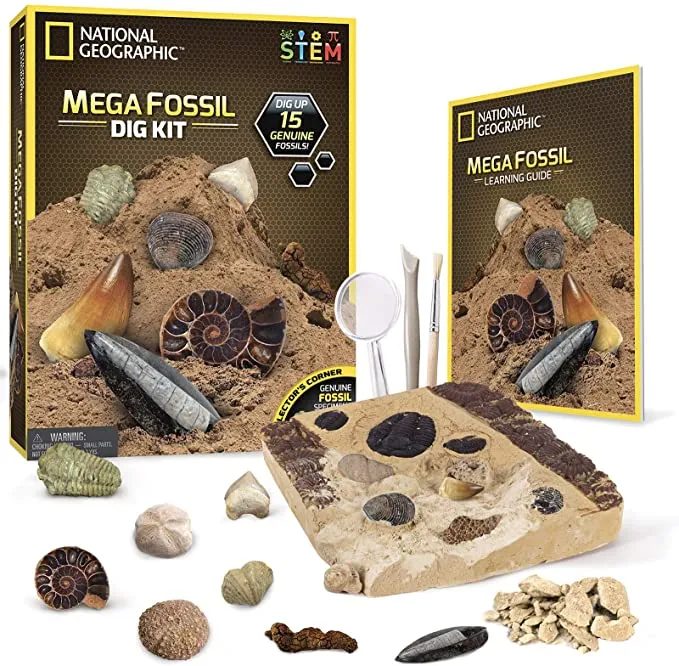 National Geographic Genuine Fossil Dig Kit
This is usually given as a present to kids but we see no reason why adults can't enjoy digging out dinosaur "fossils" too. It's a calming and therapeutic activity that helps you relax as you chisel away at the rock formations around REAL fossils that are millions of years old. All in the comfort of your own home.
Available here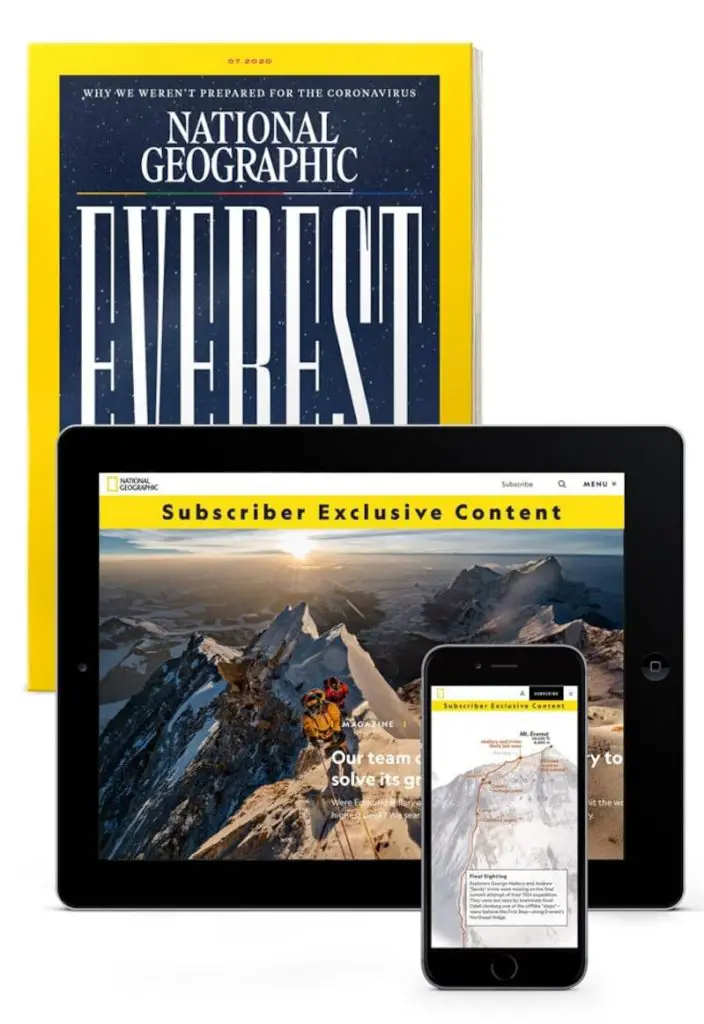 National Geographic Subscription
Speaking of National Geographic, you could also buy a magazine subscription for your favourite dinosaur-loving adventurer. For less than $50 for a whole year, the subscriber will get unlimited access to the whole National Geographic archive since 1888, the digital magazine, and their award-winning shows and stories.
Available here
What to buy for a kid who loves dinosaurs
If you are looking to buy something specifically for a kid, check out our Dinosaur Presents for Kids Under $30 Gift Guide instead. The list includes unique ideas to delight even the most dedicated dinosaur fan.