Welcome to Dinosaur Heroes. This site is set up to help parents with dinosaur obsessed kids (like us!) to nurture and support our childrens' natural interests and curiosity. 
Have a dinosaur & kids related question, an idea for an upcoming post, or an advertising inquiry? We'd LOVE to hear from you! Email us at hello[at]dinosaur-heroes[dot]com and we'll get back to you as soon as we can.
---
Our story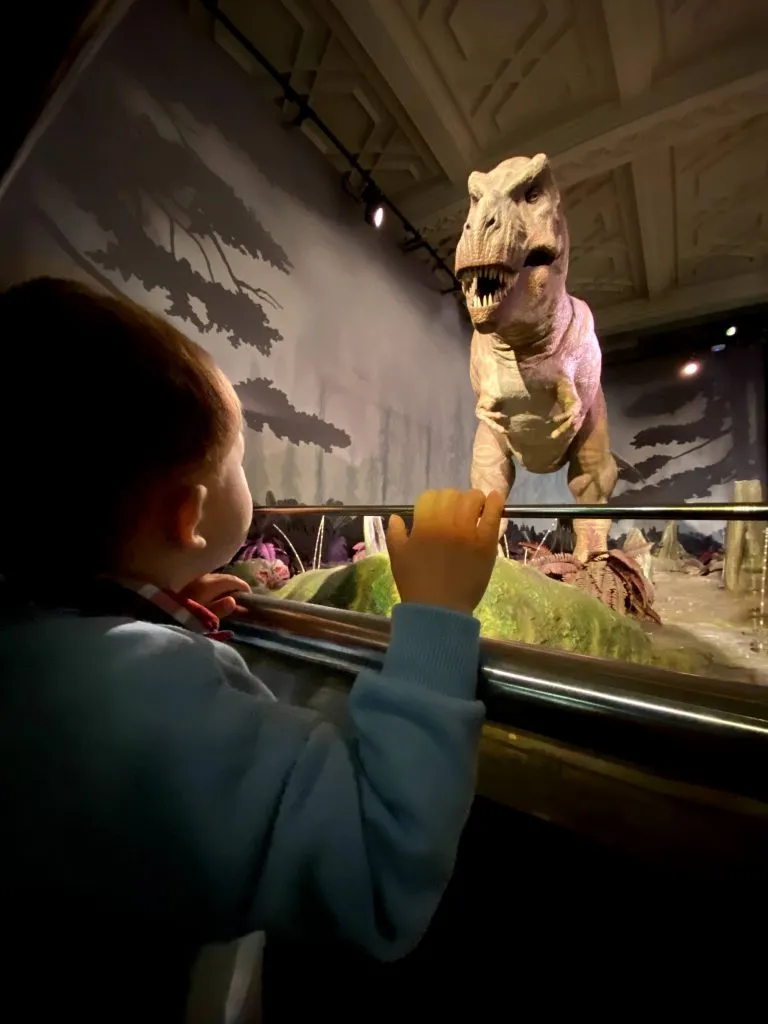 Our cheeky little started showing an interest in dinosaurs when he was about 18 months old. Ever since the fateful trip to London's Natural History Museum where he got to meet the giant "real life" T-Rex (a replica that moves and roars), he become curious about this fascinating creature that roamed the earth millions of years before us.
Since then we started exploring and learning about dinosaurs, such as reading books like "Ten Little Dinosaurs" and playing dress up in dinosaur costumes.
It is worth mentioning that he has plenty of other interests as well, and we try to help him develop different skills by mushing his interests together. For example, he loves baking so one afternoon we decided to try bake dinosaur shaped cookies for his school packed lunches.
We created Dinosaur Heroes to document resources, toys and activities we've personally found interesting on our journey. Hope it helps you too!