At Dinosaur Heroes, we celebrate everyone who loves dinosaurs – girls, boys, and adults! However, we find that parents are usually more apprehensive about having a girl who's more interested in dinosaurs over dolls, so we have prepared this ultimate guide to help. In this article, you will find out everything you need to know about parenting a girl who loves dinosaurs, along with activities and toys you can get your child to further develop her interest.
Do girls love dinosaurs?
Yes. Although girls are more likely to prefer pretend play and crafts, conceptual interests like dinosaurs, planes, and horses is the third most popular interest among girls.
A study looking at young children's development found that it is very common for children to become obsessed with something when they are at the preschool age (around 2 to 6). Although it is more common to find boys who love dinosaurs, it may actually be a result of marketing and social conditioning, rather than natural gender differences that is the cause of the discrepancy.
So, yes, girls can and should develop an interest in dinosaurs, but of course, we are biased!
What if you have a girl that prefers dinosaurs over dolls?
Encourage her interest. There is absolutely nothing wrong with your girl if she chooses an interest that is more typical for a boy, whether it is dinosaurs or fighter jets. Her interest doesn't define her gender affinity.
As long as she is hitting all her developmental milestones, there is nothing you'd need to worry about.
That being said, some parents are worried that their dino-loving daughter is not developing other important social and creative skills through playing with dolls or arts and crafts. This is absolutely a valid concern. We have a whole article about what children learn when playing with dinosaurs, and plenty of activity ideas for you to help teach your child these important skills.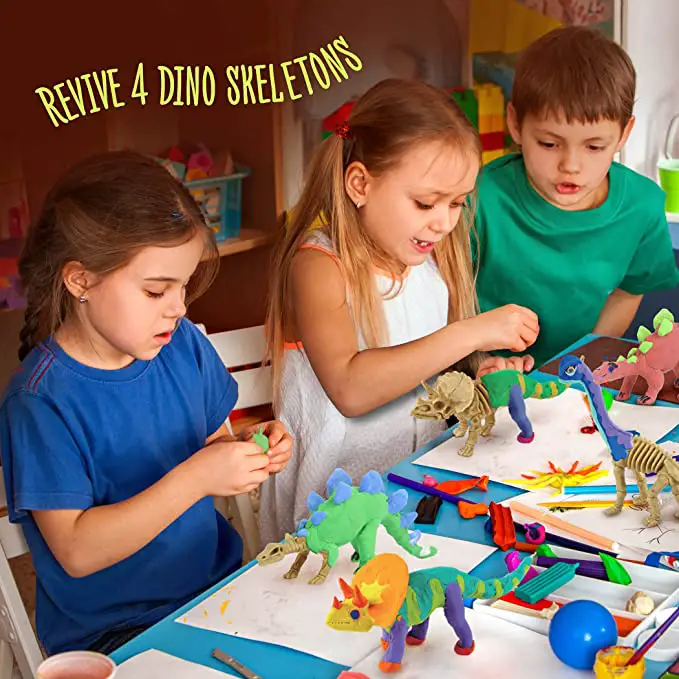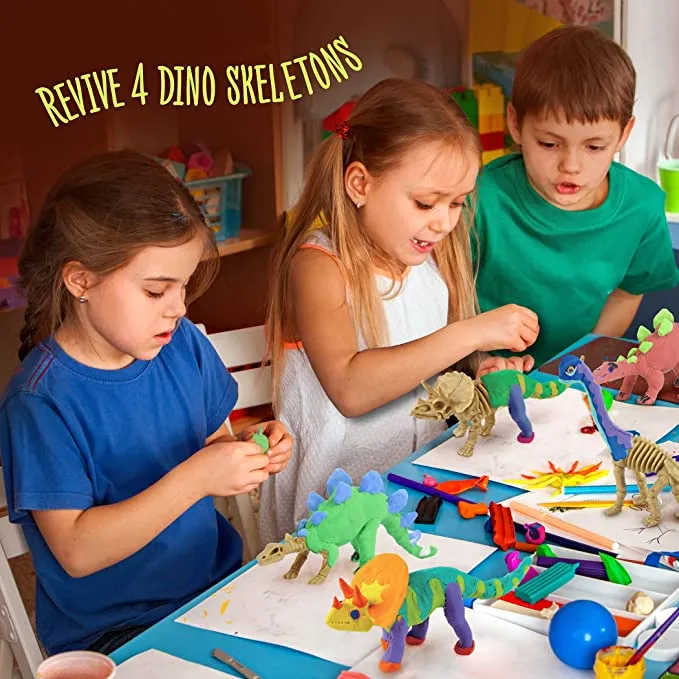 Watch out for her insecurities
This is more commonly found in older tween girls (aged 7 and above), where she's had a chance to be exposed to what society thinks is a "normal interest" for a girl, as you can see in this question raised by a girl.
Is it ok for girls to like dinosaurs? I feel insecure about my interest in dinosaurs"

A question raised by a girl on Quora
Sometimes we may unconsciously wince when our daughters ask for another dinosaur toy, and we might actively push other more "appropriate" activities on to our daughters, like ballet classes or painting. Our behavior might be well-intentioned, but could be seen as a disapproval of their choices.
Of course, we are not here to judge your choices. If you feel very strongly about having her engaged in another interest, give her plenty of opportunities to explore a variety of activities without pressure.
Help her learn from role models
You can't be what you can't see. No matter what her interests, ethnicity, or background, it is always helpful to be exposed to role models to help her visualize what a successful version of herself looks like.
For most of history, women's contribution to science and technology had largely gone unreported. However, there are still a few influential female figures within Palaeontology – the study of ancient life – that are worth noting. Let's look at who they are!
Famous girls who love dinosaurs
Mary Anning, Mary Ann Mantel, and Joan Mantel are some of the most well-known female paleontologists in history. Their works are often under-attributed but nonetheless significant in our knowledge of the prehistoric world.
Mary Anning (English Jurassic fossil collector)
Perhaps the most famous female paleontologist, best known for her fossil discovery work along the English Channel in Southwest England. Her first discovery was the first two nearly complete plesiosaur skeletons when she was only 12 year old! As a woman in the 18th century, she was unable to join the Geological Society of London and she did not always receive full credit (or funding) for her work. She therefore struggled financially for most of her life. This did not stop her from becoming an influential figure in the prehistoric life community.

Elizabeth Philpot (English fossil fish paleontologist)
Another unsung hero in palaeontology. Elizabeth was a friend and mentor of Mary Anning, and collaborated on many fossil hunting activities, including one where Elizabeth helped Mary revive fossil inks inside a belemnite fossil Mary discovered. Elizabeth was famed for her knowledge on fossil fish.

Mary Ann Mantel (The first fossil dinosaur tooth)
Mary's dinosaur tooth discovery led to the discovery of Iguanodon. She also drew 364 fine lithographs of fossils that were used in her husband, Gideon Mantell's scientific publication "The Fossils of the South Downs".

Joan Wiffen (New Zealand dinosaur hunter)
Despite leaving school early because her father did not believe in education for girls, Joan built an incredible career as a palentologist. She discovered the first dinosaur fossils in New Zealand in the Mangahouanga Valley and received an honorary doctorate and numerous awards later in her life in recognition for her contribution to science.

(Source: Wikipedia and Museum of New Zealand)
Mary Anning's most significant discovery was made when she was only 12 years old! Your girl's interest in dinosaurs may eventually wane as she starts school – as they do with boys. However, it'd never hurt to encourage her interests when she is young. You'd never know, perhaps your child will be on the Paleontologist wall of fame in the future!
Activities for girls who love dinosaurs
At this point you might be thinking "Great, my daughter loves dinosaurs, but what can I do with her to develop this interest further?" You might also be wondering what kind of skills your girl can develop when playing with dinosaurs.
We've created a list of activities you can do with your girl. You will notice that although the main theme is dinosaur, there is actually a big range of activities – from baking to science projects – that will help expand your child's interests and passion.
Regardless of whether you are Team Green or Team Pink, when it comes to activities, everything is gender-neutral. You can turn the activities into a fun afternoon for the whole family, including older siblings or friends.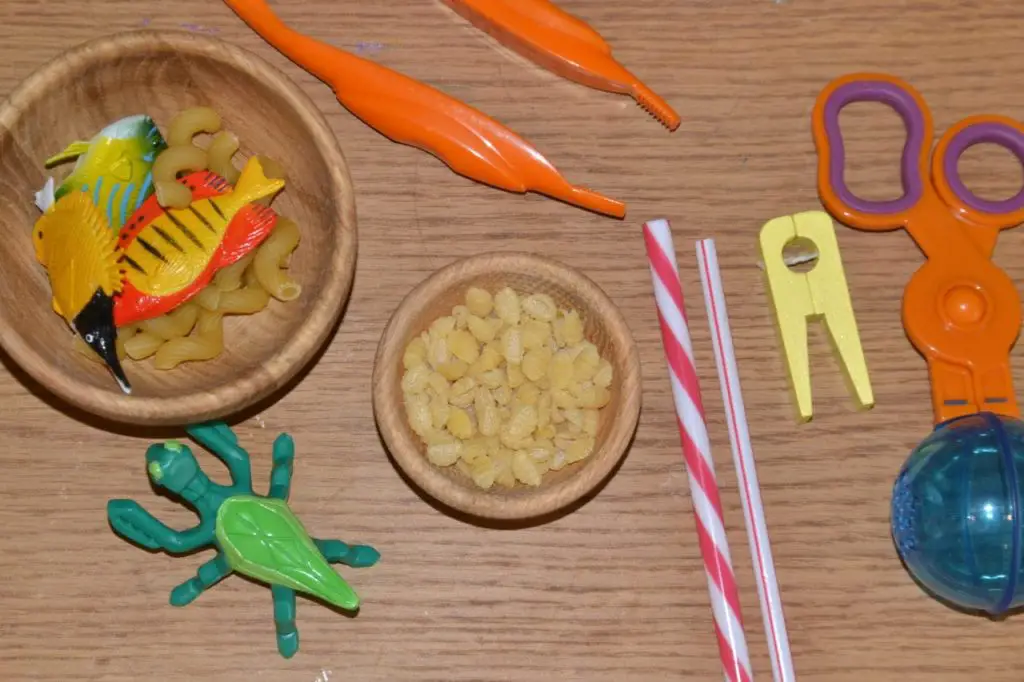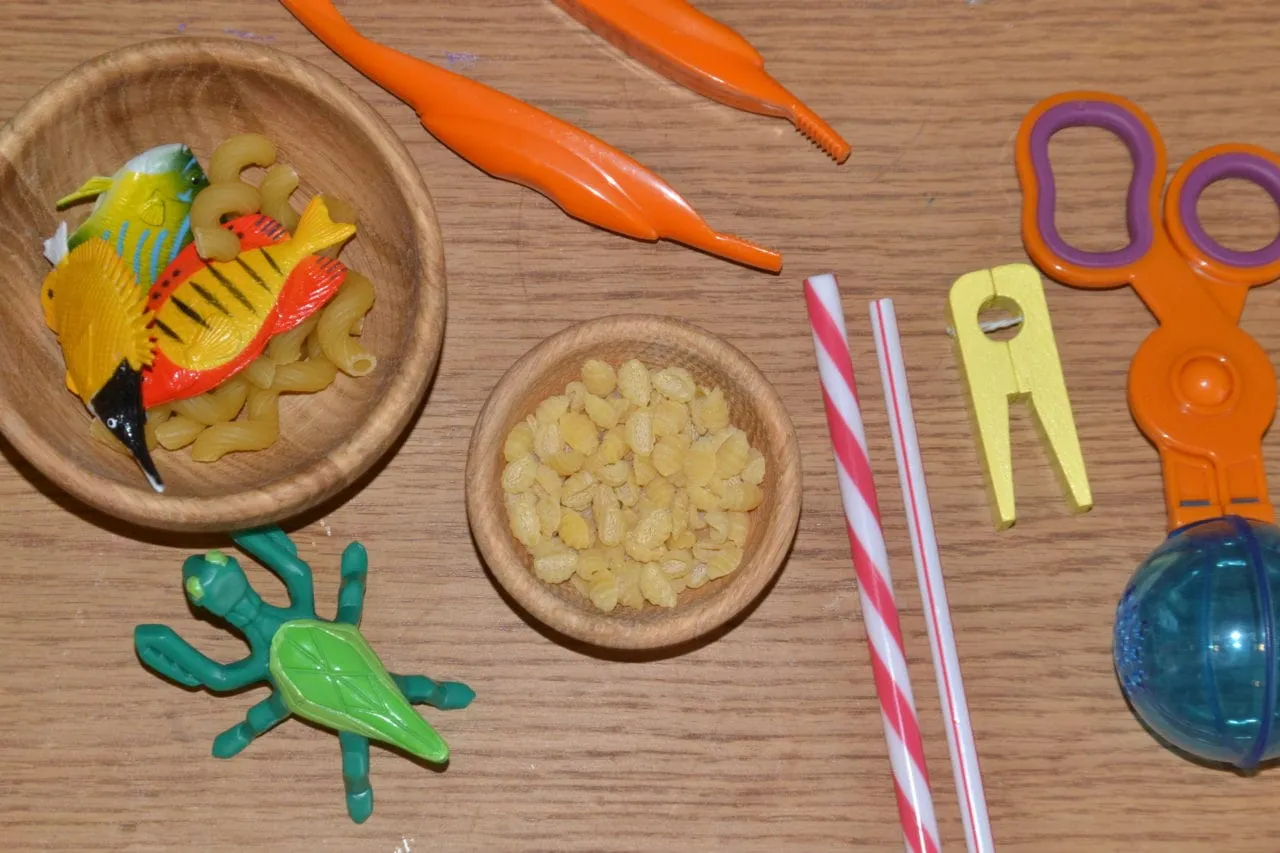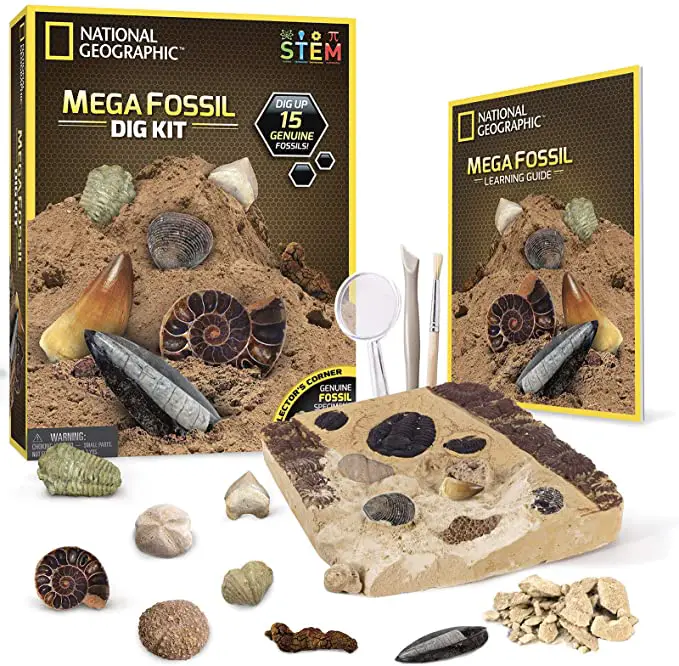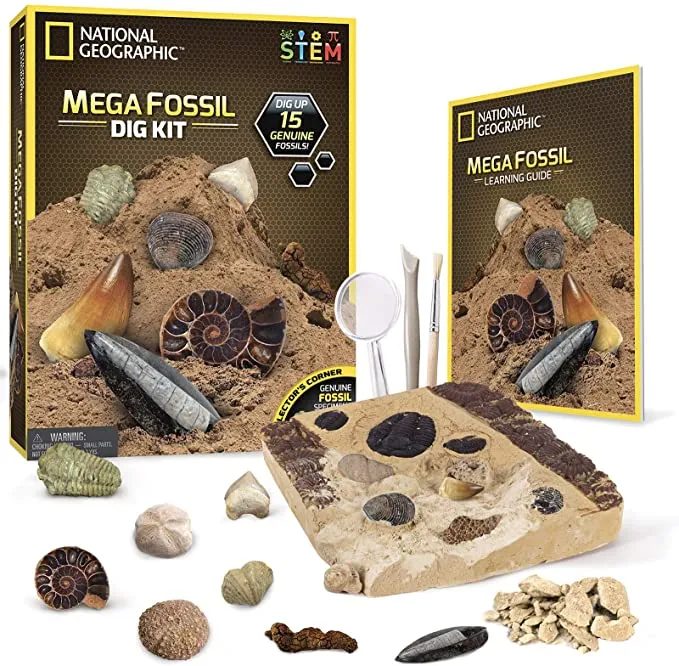 STEM
Create dinosaur fossil prints using play dough and toy dinosaurs
Excavate dinosaur fossils (with a kit from Amazon or DIY using kinetic sand and small dinosaur figurines)
Place different length strings to learn about different heights of dinosaurs (be sure to scale it down!)
Freeze some dinosaurs in iced water and have your child "save" them
Create an erupting dinosaur volcano using baking soda and vinegar (Little Bins)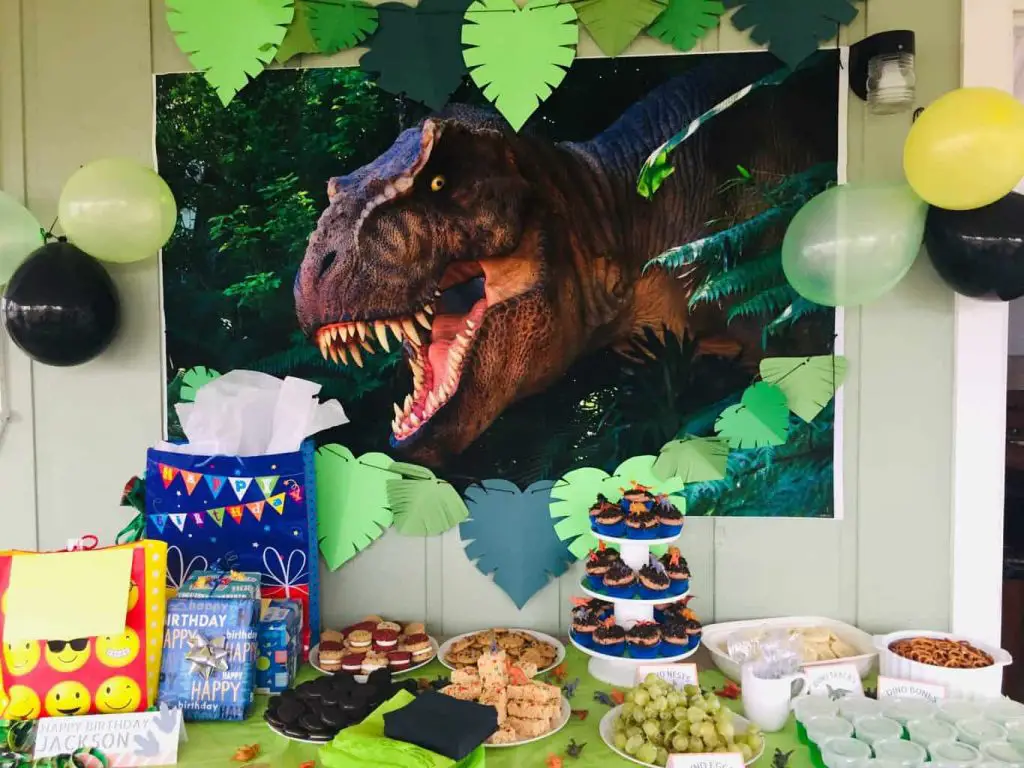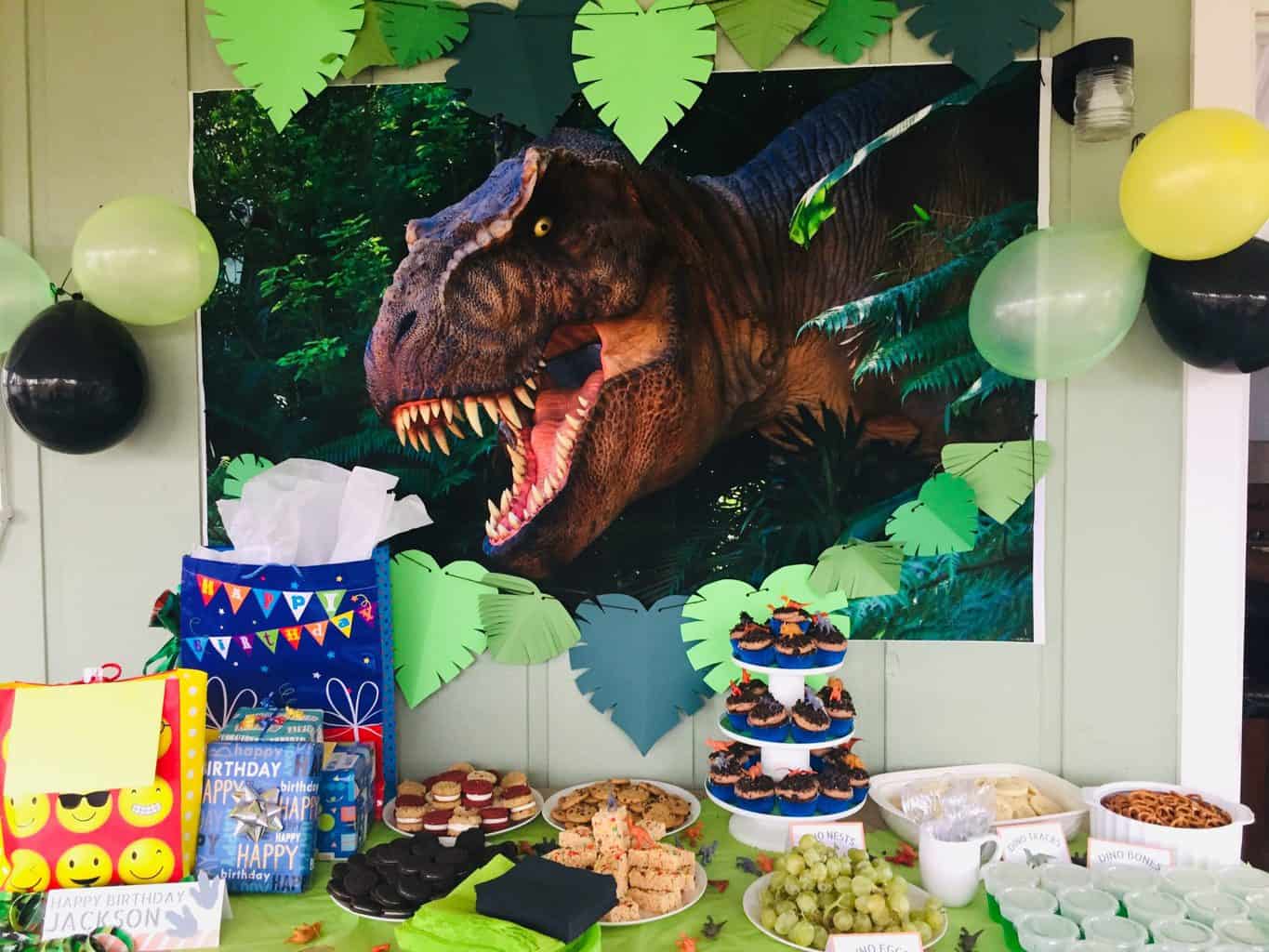 Gifts for girls who love dinosaurs
There is absolutely nothing wrong with buying the usual dinosaur toys, books, and gadgets for girls. However, we understand why some parents would prefer to get something tailored for girls, especially when it comes to buying clothing for example. Here is a list of fun and interesting gifts you could get for a girl that likes dinosaurs.
Dinosaur Books for Girls
Dinosaur Sound Book with Toy Dinosaurs (A Complete Set)
(Recommended age: 3-8 years old | Price: $$)

Your child can press any of the 12 dinosaur buttons on the book which will read out the name of the dinosaur and its corresponding sound. A brilliant learning toy that entertains as well as educate.

Dinosaur Lady
(Recommended age: 3-8 years old | Price: $$)

All about our heroine Paleontologist, Mary Anning's life as she overcomes dangerous cliffs and and rocky beaches to discover dinosaur bones. A must read for any dinosaur loving girl.

Oh Say, Can You Say Dinosaurs?
(Recommended age: 4-8 years old | Price: $)

A book that focuses on teaching a child how to pronounce different dinosaur names. Part of the Cat in the Hat's Series of 39 educational books that teach big real world concepts like Space, the Human Body and World Maps to young children.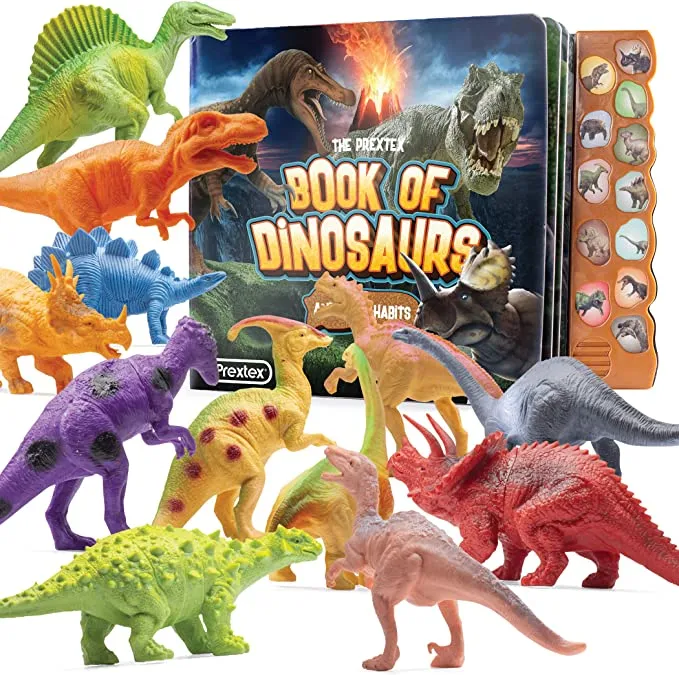 Dinosaur Toys for Girls
Remote Control Sequins Dinosaur Toy Pet
(Recommended age: from 2 years old | Price: $)

Of course, a toy dinosaur does not need to be covered in sequins for girls to fall in love with them, but this walking, roaring and remarkably sparkly toy pet is just too adorable to be excluded from this list. It even has a recording function to repeat whatever you say back to you. A unique gift.

Starpony Build Your Own Dinosaur
(Recommended age: 3 – 7 years old | Price: $)

Your child can learn to use a screwdriver (both manual and electric if you buy the combination set) to assemble their very own dinosaur that they "hatch" from an egg. A wonderful STEM introduction to engineering and machinery.

Dinosaur Terrarium
(Recommended age: from 4 years old | Price: $$)

Your child can grow her own dinosaur ecosystem, complete with a mini volcano and a real wheatgrass garden with this Terrarium all-inclusive kit. This fully customizable dome includes plenty of fun activities and toys – including 3 dinosaur figurines paint set (T-Rex , Styracosaurus , Pterodactyl), seeds for planting, LED string lights and crystals for decoration.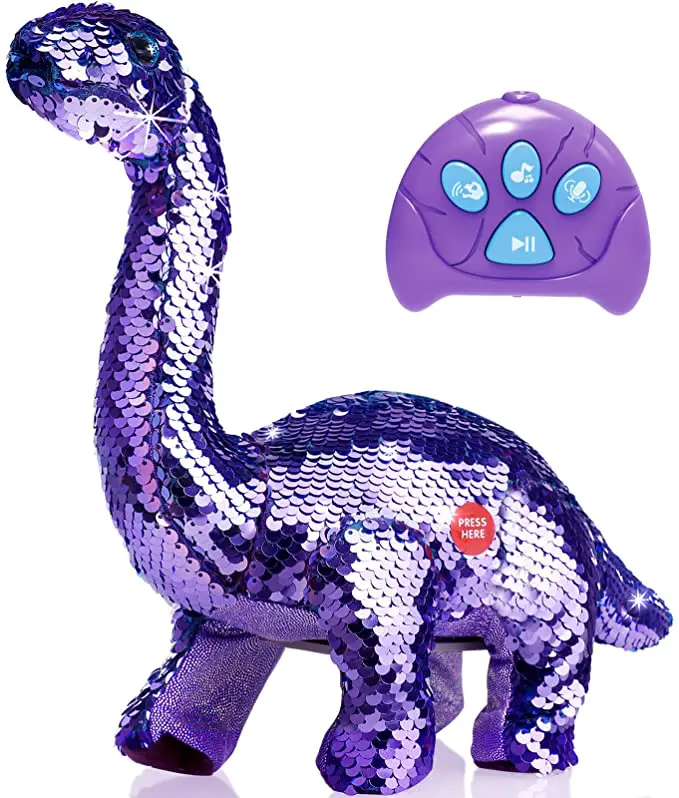 Dinosaur Clothing for Girls
Other Dinosaur Accessories for Girls
Here are some other accessories you might like
Takeaway
Hopefully, we've managed to convince you that there is absolutely nothing wrong with a girl who loves dinosaurs. Some of the most famous paleontologists are female, and there are plenty of ways to interact and play with dinosaur themed toys, activites and crafts that will expand your child's horizon.